Make your HR do real things.
Not routine paperwork
Get the automatic time & attendance system for your workforce






How Workly empowers HR
Paperwork
 Workly system takes all paperwork, saving one hour per day
Employee attendance
Control whether your employees are at work or absent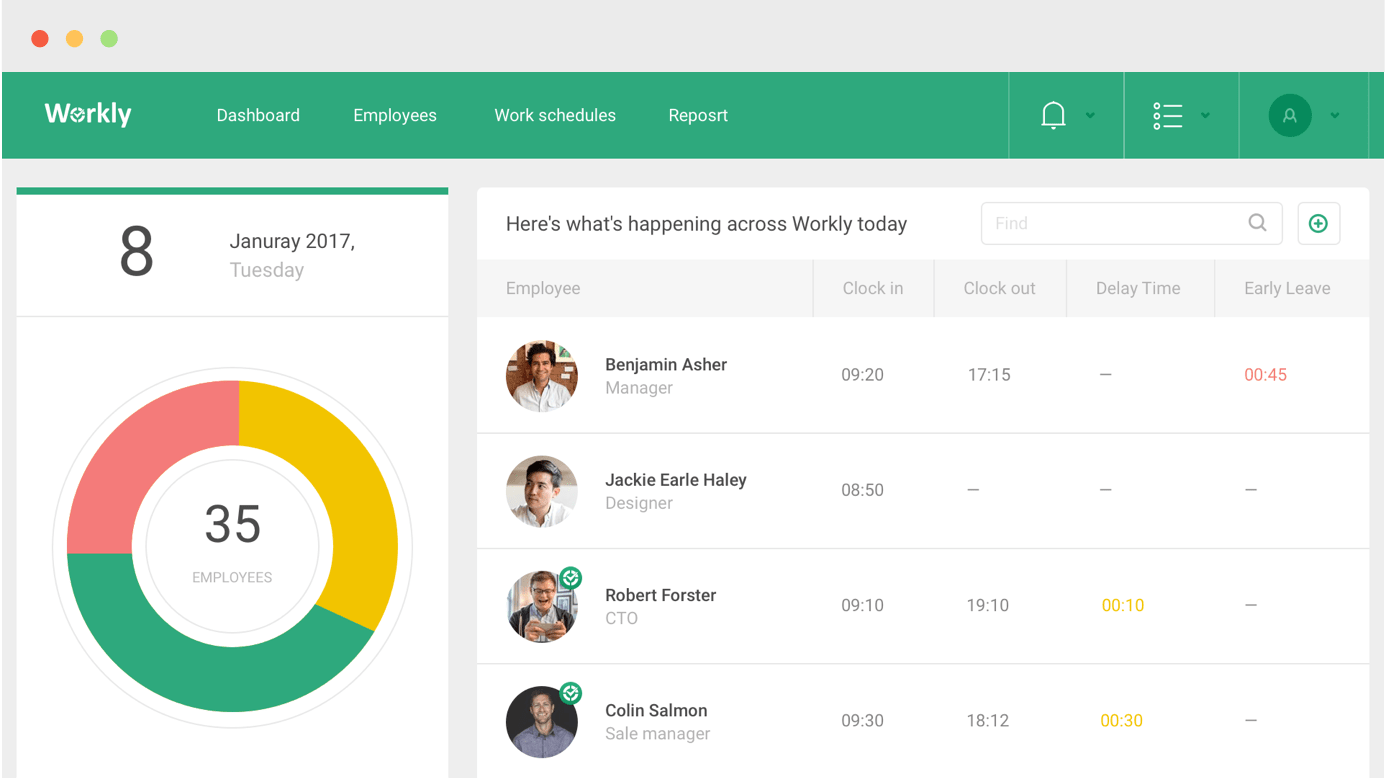 Business grow
People are the greatest asset where discipline helps developing your company
HR practices
Make your HR do real things for business growth

Manage your workforce
Workly easily controls employee attendance with cloud-based solution


Discipline by attendance
 KPI of employees start with fair attendance, enhancing business performance

Automatic reports
Forget about filling forms and reports on attendance – let Workly do it for you
Easy for employees
Your employees can easily clock in and out on the go!

Simple clock-in and out
 Two easy steps with face check and QR codes before you start your working day

Flexible time management
 System provides changing in working hours, shifts and everyday schedule

Transparent attendance
 Application shows all information of employee attendance in graphs online
Start your easy workforce management
Build strong HR with Workly TimePad.
Start tracking Time and Attendance now.
No more expensive hardware.
The features of TimePad go beyond the regular time clocks, as it eliminates buddy punching, provides an accurate data and even works offline! Go ahead and get it now!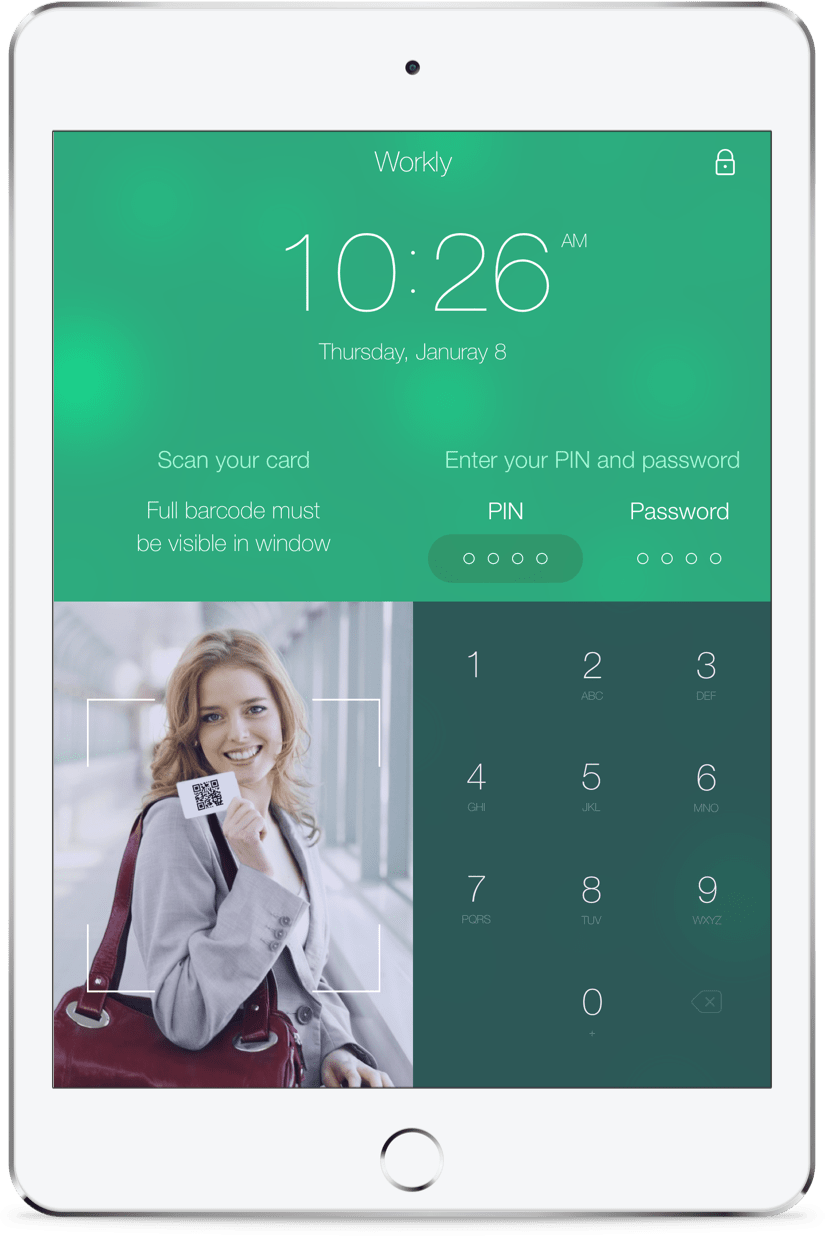 See how it's easy to manage your staff from anywhere, anytime
Reduce to zero late arrivals and attendance excuses. Workly app serves as a bridge between managers and staff to make working days collaborative and easy. The client app integrates with the cloud server data which is availabe 24/7
Our customers' experience
Learn how Workly helps business on long-term relationship
Keeping an eye on attendance and rosters across all our locations was quite difficult. When we were starting to use Workly this problem disappeared. We definitely love this solution, it is easy!
Korzinka
Supermarket Chain
Because team members being self-starting and much of what we already do relies on individual self-reliance, Workly was a natural fit for us.
CMI Afterparty Bar
Lounge Bar
Shortly after we started using Workly, we saw that we were able to take employee scheduling in 15 minutes instead of 8 hours a week with spreadsheets. No more spreadsheet abuse for us.
Basilic Restaurant
Mediterranean Cuisine
Our blog posts most valuable content on HR with case studies, infographics, articles and white papers