Work schedule is the major part of every company. At the same time, the worst job that a manager or owner has each week is making the dreaded staff schedule. No matter how careful, precise, or fair you try to be there is always someone that is not going to like it.
How to schedule employees: A template for work schedules
Review the law. If you are a new business, a new manager, or just wishing to confirm no changes went through it is a good idea to review the state in which you are headquartered wage and hour laws prior to making a work schedule. A good example of a change occurring somewhat recently was in reference to number of hours worked and health benefits.
Legal Holidays and Most Requested Dates. These holidays and dates are like Thanksgiving, Black Friday, Christmas, and July 4th. Personally over the years I have had good luck posting a volunteer signup sheet, in which an added perk or two for coming forward and agreeing to working was already found. These can be virtually anything that would appease your "business children." This posted signup sheet would also list the manner in which the date would be scheduled should there not be enough or any volunteers step forward. Reminding your staff that holidays are a necessary evil in many job markets is often an ordeal.
Request cut off. One area that requires a strict following protocol is in regards to easy scheduling is to have a set date each work schedule that is the final cut off for time off requests to be submitted. One scheduling tool is there needs to be a notice in writing stating that requests are not a guaranteed time off is to be allotted. Block out months in advance any holidays, sales events, or dates in which no requests are to be allowed to occur. I found the easy way to do this was at the start of the year block all the currently known dates leaving it as subject to change.
Availability. To start making a work schedule for employees begin with penciling in the requests for time off. Do they all work or is there to be a conflict? Often times when approaching schedule making it is easier to block out everyone's non available times and work on filling in the needed coverage around them.
Should you still try attempting this method be certain that the most recent requests are labeled differently from those that have been long term knowledge. It is only fair that those that alerted of time away need long past to make it easier for you should have first priority over the one's just submitting.
Another factor to look into should a request or two not be able to be covered make sure the need off is not a medical issue. Once that has been addressed the next to think of are the family engagements, the wedding, the grandparents birthdays, the graduations, or any other event that is a one time gig.
Ways to schedule employees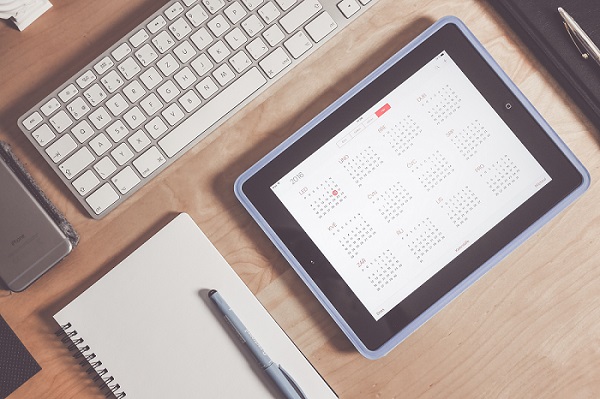 When it comes to how to make a schedule, there are a number of ways to create a work schedule for employees. The use of new computer programs, extensions, and apps can be taught not available for treatment. Maybe it is time to surrender the act of writing or hand preparing a schedule.
Government changes in overtime situations
Although not yet here many of you might want to begin scheduling as if it were currently December 2016 so that when the law changes you will have worked through the little mistakes and issues you are destined to make. One of the largest changes that will be soon affecting scheduling is in regards to those employees that currently pull a base salary.
Pre 12/2016 they need only make over $455 to be paid enough to cover their mandated times worked over 40 hours. Following the kick off date of changes coming 12/2016 that dollar amount changes in a huge way. Now to work them more than 40 hours with no worry of mandatory payment of time and a half for hours over 40 they must make more than $913 per week.
Here is an example that is currently seen in many various companies. The management team are all scheduled 45 - 60 hours each, the larger number the higher ranking the manager. The following is one such example.
General or Head Manager -60 hours - $ 1000 current weekly salary (16.67) - exempt

Primary or Lead Assistant -55 hours - $ 900 current weekly salary (16.36) +15 hours OT

Secondary Assistant

- 50 hours - $ 800 current weekly salary (16.00) + 10 hours OT
When the rules change the only one of the above that is still to be exempt from being paid the overtime rates for hours worked over 40 will be the General or Head Manager with both those below not exempt. If scheduling remains as it is currently the company will be paying the lower managers a huge increase in pay over the head.
The head making $16.67 an hour each hour no matter the total. The middle position would be making $16.36 per hour for the first 40. Then making $24.54 for the next 15 hours. The bottom manager at $16.00 for 40; and $24.00 for the next 10 hours. The bottom tier managers gross thus becoming $880.00. The middle weekly becoming $1022.50 or $22.50 more than their supervisor.
It is obvious that this is not going to fly no matter the job or all the trained senior managers around the world are likely to quit or ask to be demoted. As you can see this is why there are many that have been recommending that the schedules begin to done now incorporating these changes as there are bound to be many significant issues that will arise.
At the end, the only thing you need to do is to decide to use modern scheduling software or outdated old methods? Check Workly app that can help to schedule all work processes and do it in the best and efficient way possible.