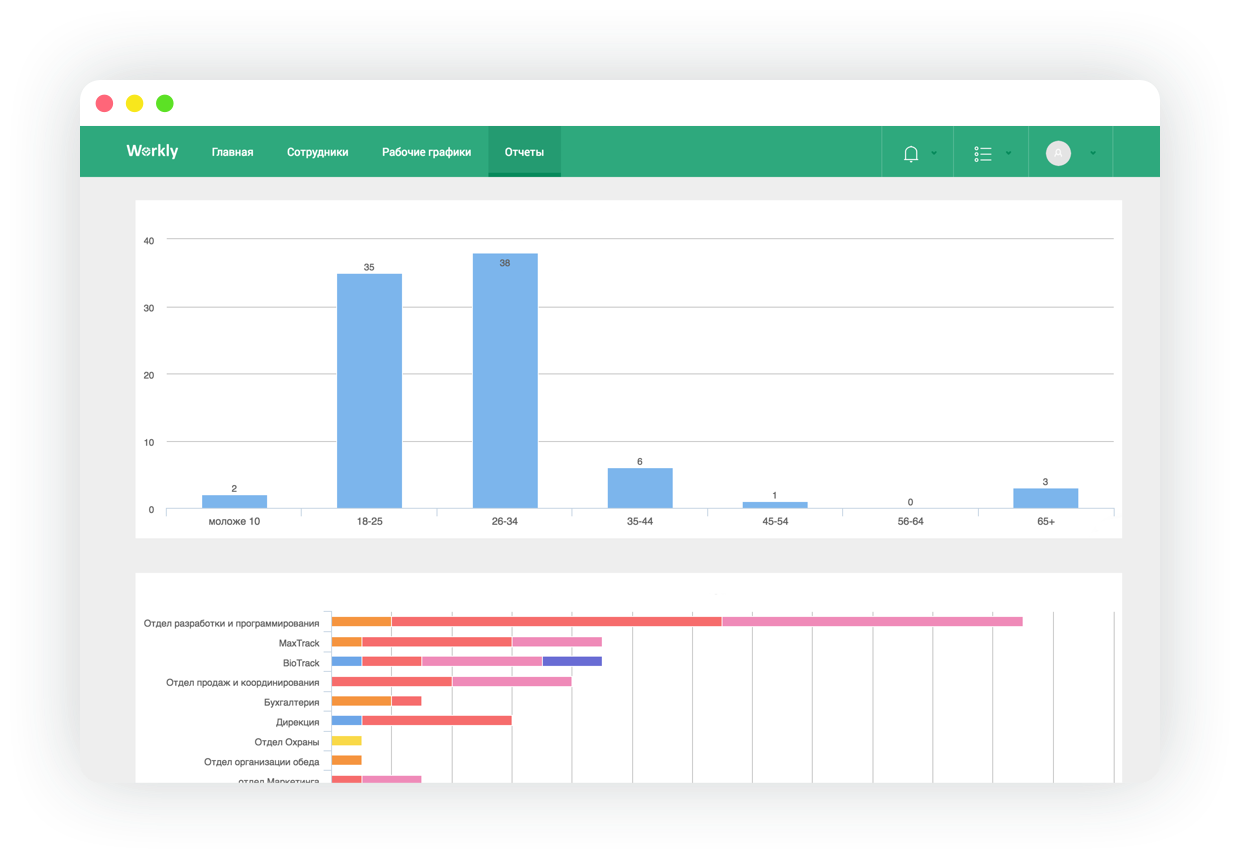 Stop wasting dozens of hours per month on timesheets and payroll accounting
Workly will save you from paperwork, spreadsheets, and payroll confusion.
Use Workly's ready-to-use reports on hours worked.
Reports are generated automatically based on each employee's clock-in and clock-out times.
Absences, late arrivals, early-leaves, sick leave, overtime, and vacations are taken into account.
Workly offers a wide range of functionality for automatic fair wage accounting
Wage rates and differentials
Customize a wage for each employee or position, including bonuses, penalties, taxes, and premiums.
Flexible rules for payroll management
Adjust rates based on overtime, holidays, late arrivals, and other conditions.
Automatic timesheet preparation
The system prepares a timesheet by the required date and transmits it for payroll accounting.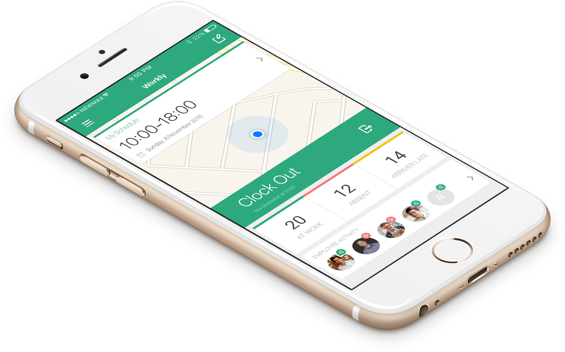 Workly's timekeeping accounting and attendance monitoring helps you account for a fair wage
The system records actual hours worked and eliminates the possibility of fraud or error.
Wage accounting sheets are automatically generated based on the hours worked.
Set hourly, daily, weekly, and monthly rates, and normal working hours.
Deviations from the assigned working schedule for each employee are taken into account (absenteeism, lateness, early departures from the workplace, overtime, sick leave).
Assign rules for rewarding employees for overtime and penalties for shortcomings.
Workly products that supplement the Wage Accounting module
Recording of actual working time
The timesheet receives data on actually worked hours of each employee.
Work Schedule+
Workly analyzes each employee's actual hours worked based on their individual work schedule and automatically adjusts payroll.
API integration
When payroll accounting data from existing ERP systems (SAP, 1C) is taken into account.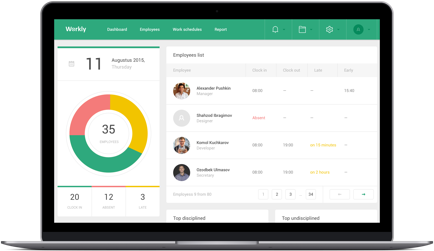 Workly's automatic timekeeping accounting and attendance monitoring takes into account modern business requirements
You get a wide range of features and settings that allow you to account for a wage in a few clicks.
Sheet generation by the set date — taking into account bonuses, premiums, penalties, and taxes.
Automatic wage adjustment taking into account overtime, holidays, late arrivals, vacations, and other parameters.
Wage accounting takes into account individual work schedules and timesheets of actual worked hours.
Keeping changes in the salary of each employee.
Support of personnel documents.
Benefits of Workly's automatic timekeeping accounting and attendance monitoring
Increase profits. Save time. Get rid of routine and paperwork.
Reduction of Salary Fund (budget) by 3-5% due to payment for actual worked hours.
Time saved from filling out timesheets (tens and hundreds of hours per month depending on the company size).
Estimated timesheets are provided by the time the payroll is accounted for.
Automatic payroll statements for each employee