How often does your business suffer from not being able to plan an optimal work schedule?
Workly makes sure the right employee is in the right place at the right time.
Prepare a work schedule for each employee in a few clicks.
Check whether the employee has worked his or her assigned shifts.
The work schedule can take into account individual data on breaks, vacations, days off, sick leave, and overtime.
Analyze each employee's performance, adjust work schedules, and exclude employee downtime to make your business even more efficient.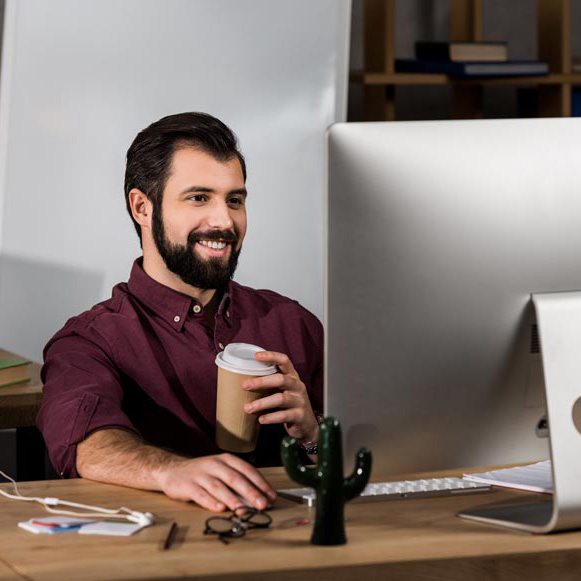 Plan your work schedule in accordance with your business processes
Work schedule preparation
Fixed schedule, free schedule, days off, vacation, sick leave, business trips, etc.
Flexible schedule settings
Group and individual schedules for any time period (1 day or month).
Employee notifications
Staff can check their schedule for the current day or selected time period.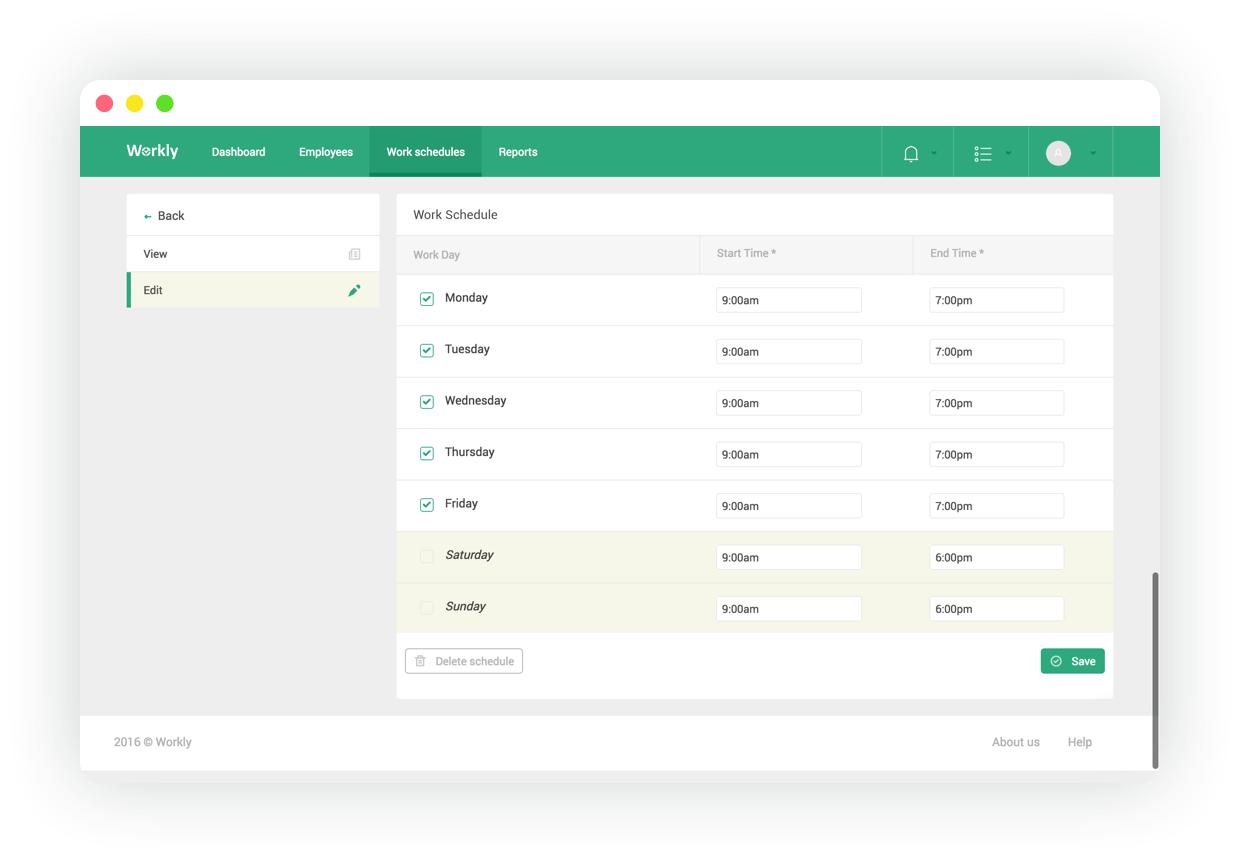 How Work Schedule+ from Workly helps you plan your work schedule in a few clicks
Plan your workforce quickly and easily, regardless of size, number of branches, or area of work. There are ready-made templates for rapid tune-up.
Register all employees in Workly (mark their positions, subdivisions)
Prepare a work schedule for each employee manually or semiautomatically (templates are available for rapid tune-up).
Take into account breaks, days off, vacations, and sick leave.
Manage work rate (daily, weekly, monthly, quarterly, yearly).
Receive requests of employees for days off in real time and approve or deny the requests through the app.
Workly products that supplement the Work Schedule+ Module
Recording of working time
The actual working time recording module automatically monitors how each employee follows their assigned schedule.
Timekeeping accounting and attendance monitoring
Automate payroll accounting based on the actual hours worked and assigned payment rates.
API integration
Synchronize Workly with your ERP system (SAP, 1C) for data exchange.
Benefits of work schedule planning with Workly
The system helps HR and managers easily and conveniently prepare work schedules and reduce the likelihood of errors.
Equal distribution of work resources according to the organization's overall workload.
Accurate work scheduling and shift assignment error notifications.
Notification of unmet workforce requirements.
Exclusion of overtime through warnings, thresholds, and restrictions.
Selection of shifts based on the desired qualifications and employee availability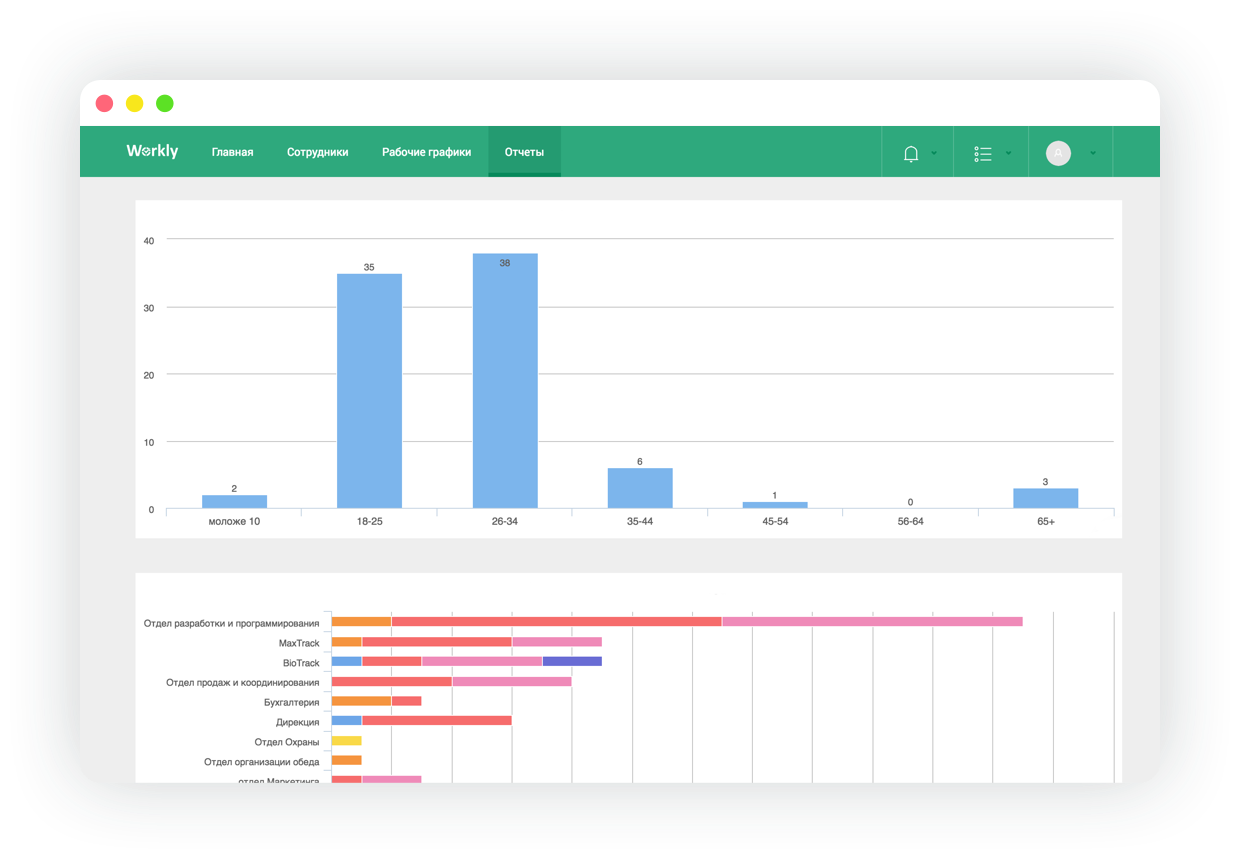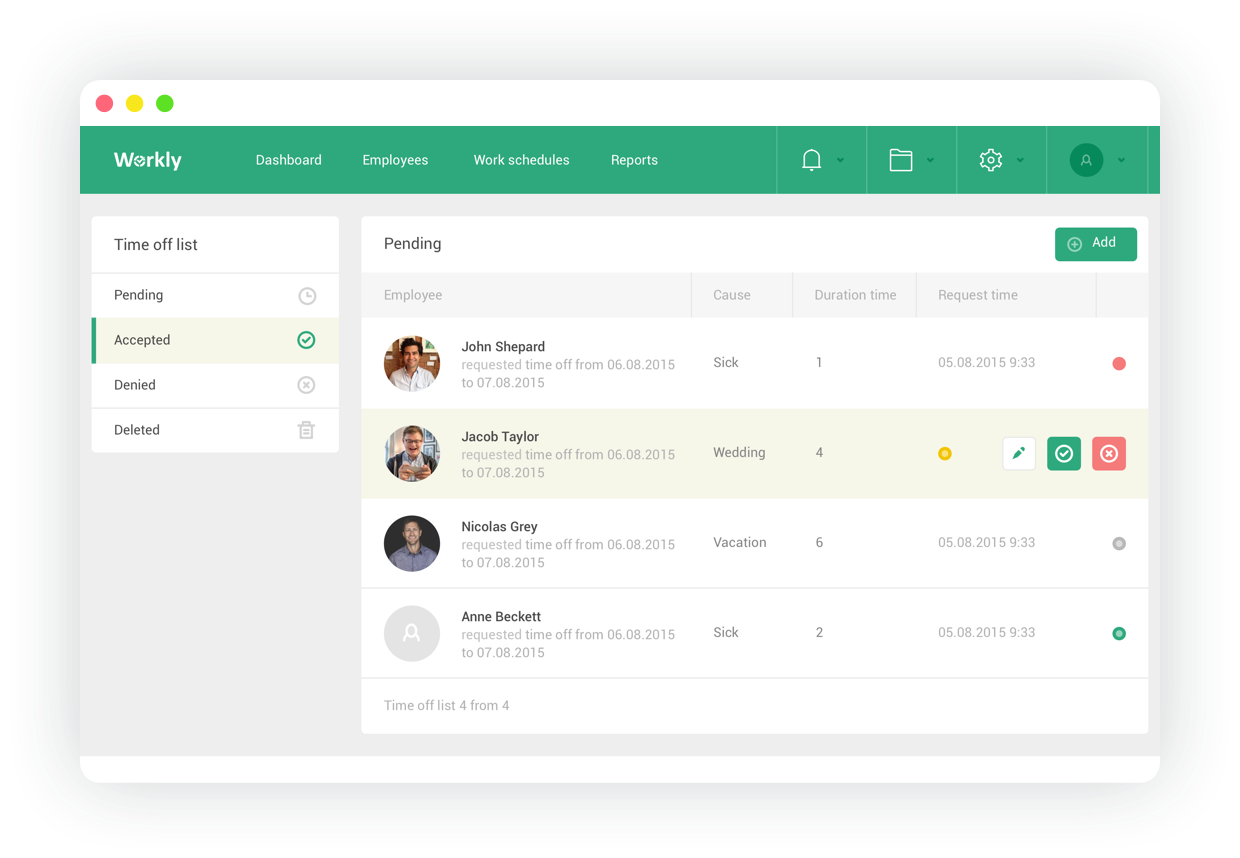 Optimal work schedule = efficient and profitable business
Save time in people management. Divert resources to strategic areas.
Save time in work schedule preparation.
Eliminate human factors and scheduling mistakes.
Minimize staff downtime and stay aware of each individual employee's availability.
Strengthen staff discipline and performance.