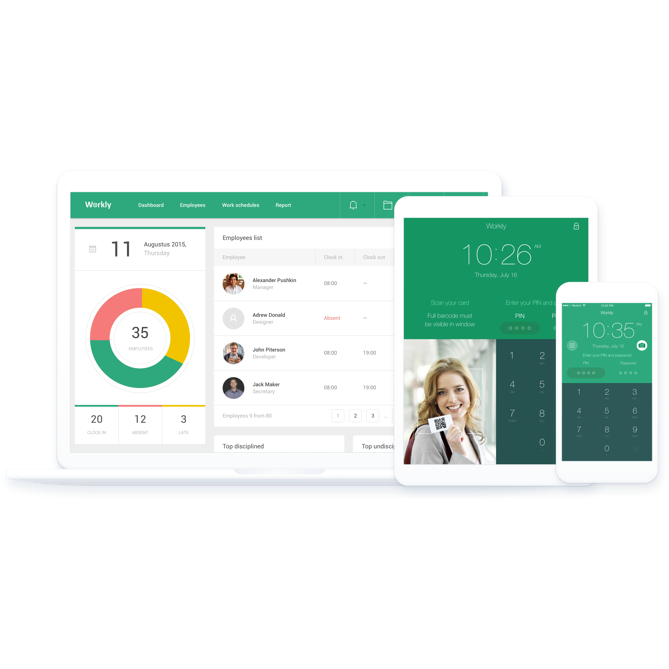 A convenient and cost-effective solution for automating working time management.
Learn how easy it is to integrate Workly into your business and get rid of your HR routine.
Install free Workly TimePad app on your tablet and place it at the entrance to your office/workspace
Install free Time&Attendence app on employees' mobile devices to give them unique QR codes to mark their clock-in and clock-out.
Track real-time absences, late arrivals and early-leaves. Get a report with each employee's discipline rating
Optimize your SFand labor hours just in 2 weeks for FREE!
We offer new Workly system users the most favorable terms of cooperation.
Free access to all features for 2 weeks
Free online training that will show you how to use our program
Quick implementation. From experience of our partners and clients, basic implementation of Workly requires only 1 day.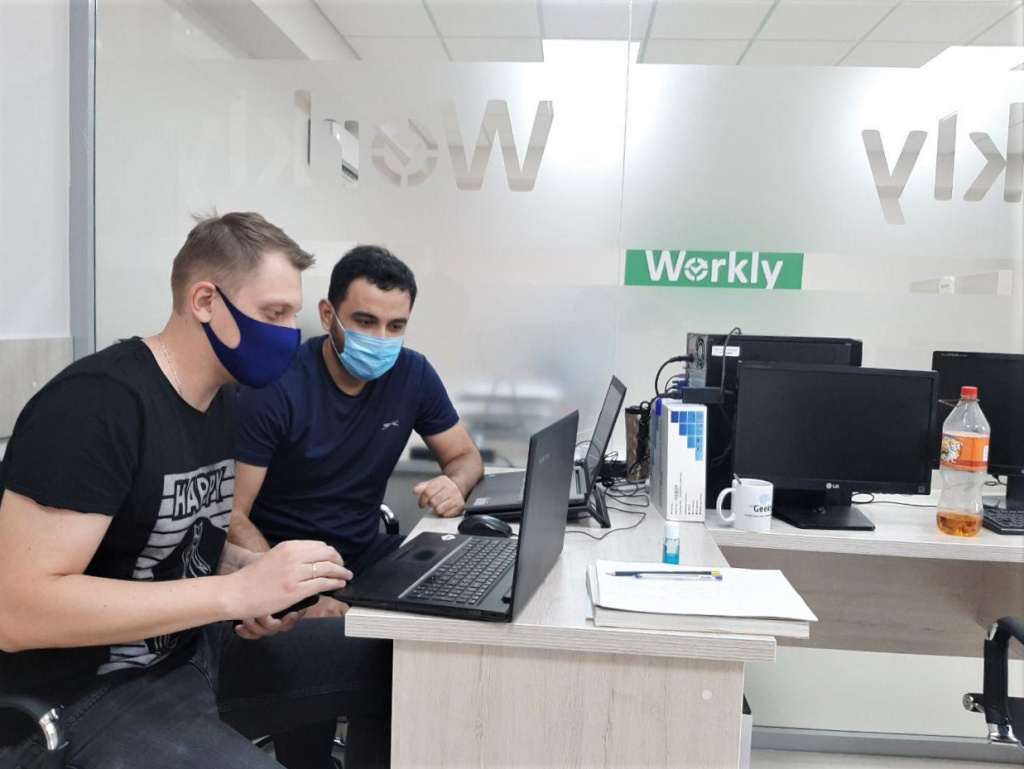 Try our products for free
Planning of working time
Distribution of staff units and the formation of a work schedule for the required period
Actual accounting
Record the exact time of arrival and departure of employees and automatically compare with their work schedule
Schedule
Keep time records based on attendance data and work schedules.
Workly TimePad
Free Workly TimePad app turns any iPad and Android tablet into an employee clock-in and clock-out times track terminal.
Facial Biometry
Allows employee identification by biometrics (face recognition technology).
Client application
Your employees record their clock-in and clock-out with a unique QR code, and managers keep track of staff attendance.
Workly solutions for different branches of business
Retail
Workly helps to promptly display the right number of employees for a shift, depending on the planned load and automatically take into account the actual hours worked.
Horeca
Workly solves the actual tasks of public catering - schedules work resources upon your request, controls staff discipline.
Production
Workly solves the production facility security issues, accurately records the staff on-site clock-in and clock-out times, and automates the time keeping process
Office
Workly controls the office staff's clock-in and clock-out times. Automates personnel records and timekeeping accounting and attendance monitoring
Clinics
Workly helps improve the performance and motivation of medical personnel.
Educational establishments
Workly solves important tasks in personnel management and maintaining discipline in the field of education.
Supported devices