Management of Educational Institutions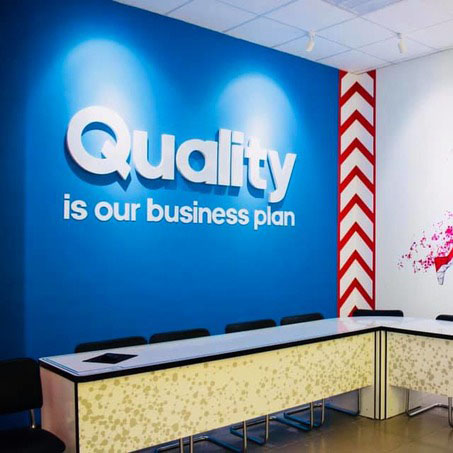 Errors in the management of educational institution staff lead to lower profits
The education market is growing rapidly. New educational institutions are opening every day. Students' demands for service and quality of education are also growing. Therefore, training centers should avoid the following situations:
Long processing of applications from potential students.
Lack of choice of a convenient training time because of the non-optimal work schedule of teachers.
Shift of the training schedule due to an unplanned absence or shortage of teachers.
Lack of operational feedback for requests of current and potential students.
Efficient time management for educational personnel
Workly's system has a wide range of features and helps solve important tasks in the field of education.
Track the exact time of staff clock-in and clock-out times (teachers, managers, support, etc.).
Multilocality — keep track of staff work in all branches if you have a network of educational institutions.
Ability to track student attendance and automatically fill out attendance sheets.
Customize individual work schedules and fill out payroll sheets, taking into account absences, late arrivals, early terminations, and overtime.
Time saving due to automation of manual processes involved in HR management.
Reduction of Salary Fund (budget) due to payment for actual hours worked.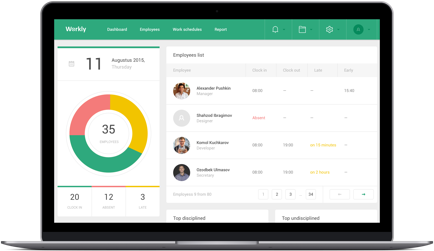 Workly's products for HR management in educational institutions
Time management
Improving labor discipline by dealing with absenteeism and tardiness.
Work schedule
Competent planning of working hours for catering staff (restaurants, coffee houses, etc.).
Payroll accounting
Automatic timesheets with subsequent data transfer for payroll calculation.