Events and catering scheduling software
The events industry never stops. It's 24 hours a day, 365 days a year. As an events planner, it's crucial that your clients' events run smoothly. They must be perfectly organized and meticulously timed. Through a poorly produced event, your client can lose potential sales and existing customers – it can even damage a client's reputation. Keep your clients and yourself at the top of the heap by using the best software for event management
Catering scheduling software
To maximize profits and put on the very best events, caterers and events planners must effectively manage their employees' time as well as their own. Scheduling staff around different events and complex events, as well as managing their attendance, can be complicated and take up a lot of your time – time that you could be using more effectively. Not all event staff scheduling software can do this for you. Workly can. Leave your time management system to Workly.
Simple staff planning
With the complexity and fast pace of events large or small, being able to manage your staff online can make event execution much easier. We offer you one of the most effective tools there is for monitoring events – Workly. With our solution, staffing becomes simple.
Why Workly?
Workly is a perfect events employee scheduling tool to help you manage any event. Easily schedule and communicate with your staff without wasting time on back and forth phone calls.
Workly manages all the information you need to execute your scheduling simply, making life easier for both managers and employees. With our scheduling software for events you can:

Create different types of work schedules for different positions

Manage event staff and activities across multiple locations

Generate perfectly organized reports

Centralize all employee attendance data with employee Time Clock

Simplify the process of time and attendance management in real time

Maintain a two-way communication flow with your staff

Work Schedules
Events employees are usually diverse – you may have full-time, part-time, seasonal, or one-time staff in a wide range of positions. Workly's Time Clocking Software includes four schedule types: fixed, shift, flexible, and free. Use any combination you need to assign the right employees where and when you need them.  
Multiple locations
Your event locations can change every day. Workly app allows you to manage your staff and your business across multiple locations. With Workly you can easily filter your schedule viewing by selecting any particular locations. In one click, you will have a chance to observe where you have people assigned, and where you need to add more shifts.

Reports
Every events planner needs to be able to see the full picture of workforce engagement and performance. Workly will generate reports for you in seconds. We offer you three streams of reports: by salary, by attendance, and by schedule type. Streamline your workflow at the end of the pay period by generating payroll reports to monitor attendance and calculate your payroll. Try all 12 of Workly's reports!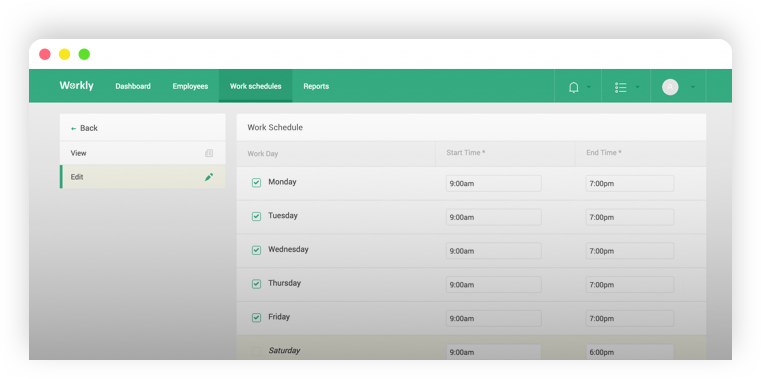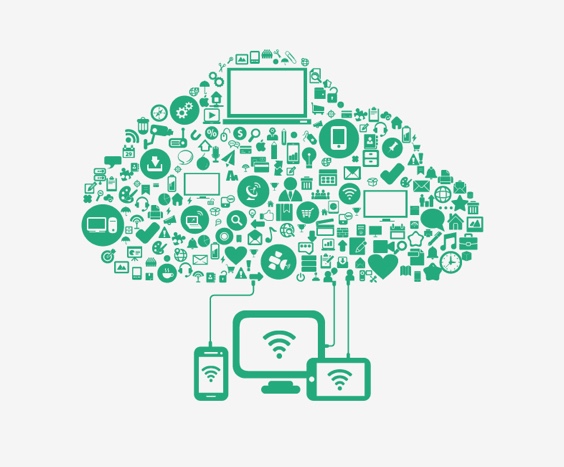 Data Centralization
Events are complex to manage. You may have different events in different locations on the same day. Managing your staff on crazy days like that can be confusing. Getting a picture of what employees are where at any given time can be almost impossible. Meeting and and Room Scheduling Software makes it possible and easy. Generate a report of your employees' time and attendance across multiple locations from anywhere in the world.
Keep your staff
in the loop
Workly events scheduling software allows you to provide your employees with more information about their schedules than just the where and the when. Use Shift Notes to give them details about the positions they will be working so they can be prepared to do their very best on each job.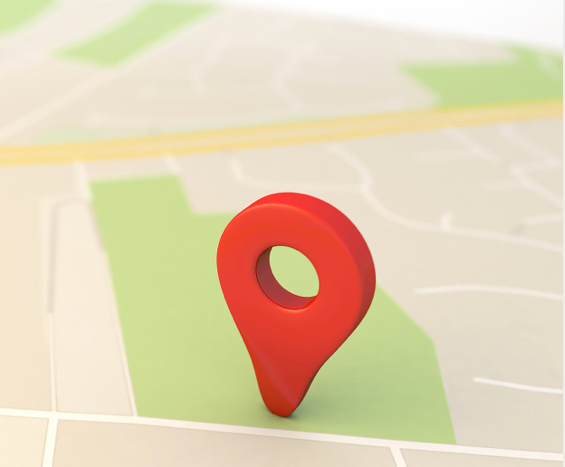 Two-way communication with your staff
Workly is one of the best event management scheduling software there is. Our software includes:
Workly is one of the best event management scheduling software. Our software includes: