Fast and Easy Scheduling
Create schedules with one click and save time on employee attendance and scheduling.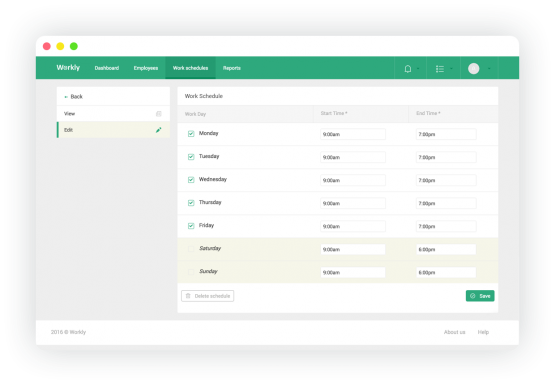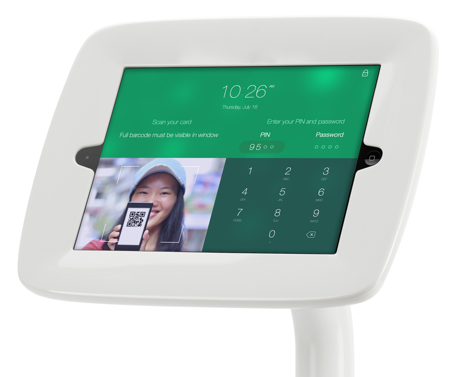 TimePad Features
TimePad works as a timesheet.
Employees can clock in/out using their PIN or QR-code.
Collect centralised information from the multiple locations.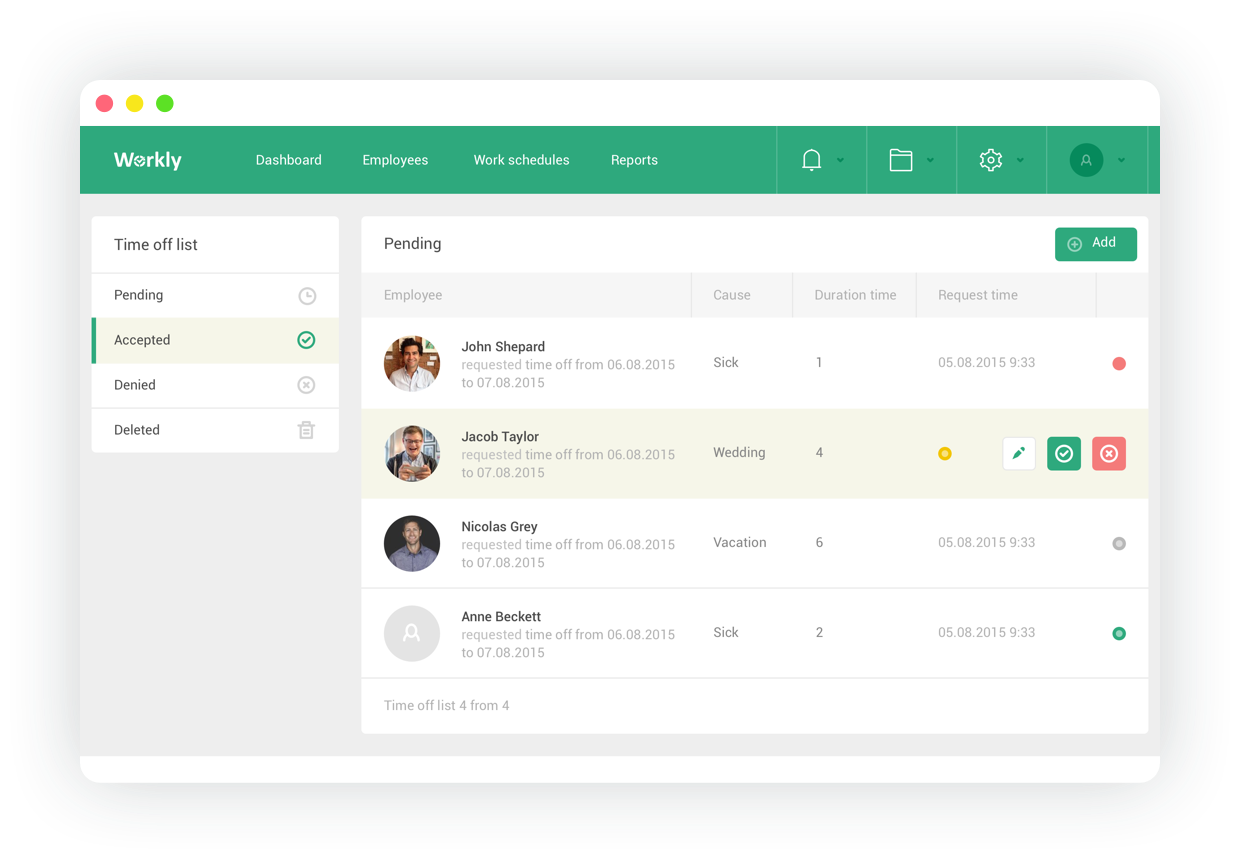 Time Off Management
Workly provides the convenient features for employees. Now, every employee can request time off, and stay up-to-date of any changes. The system administrator can easily see, approve or cancel time-off requests.
Reports and Analytics
Forget about paperwork and spreadsheet abuse. Use Workly Reports to analyze employee time and attendance, process payroll and keep all data in your hands.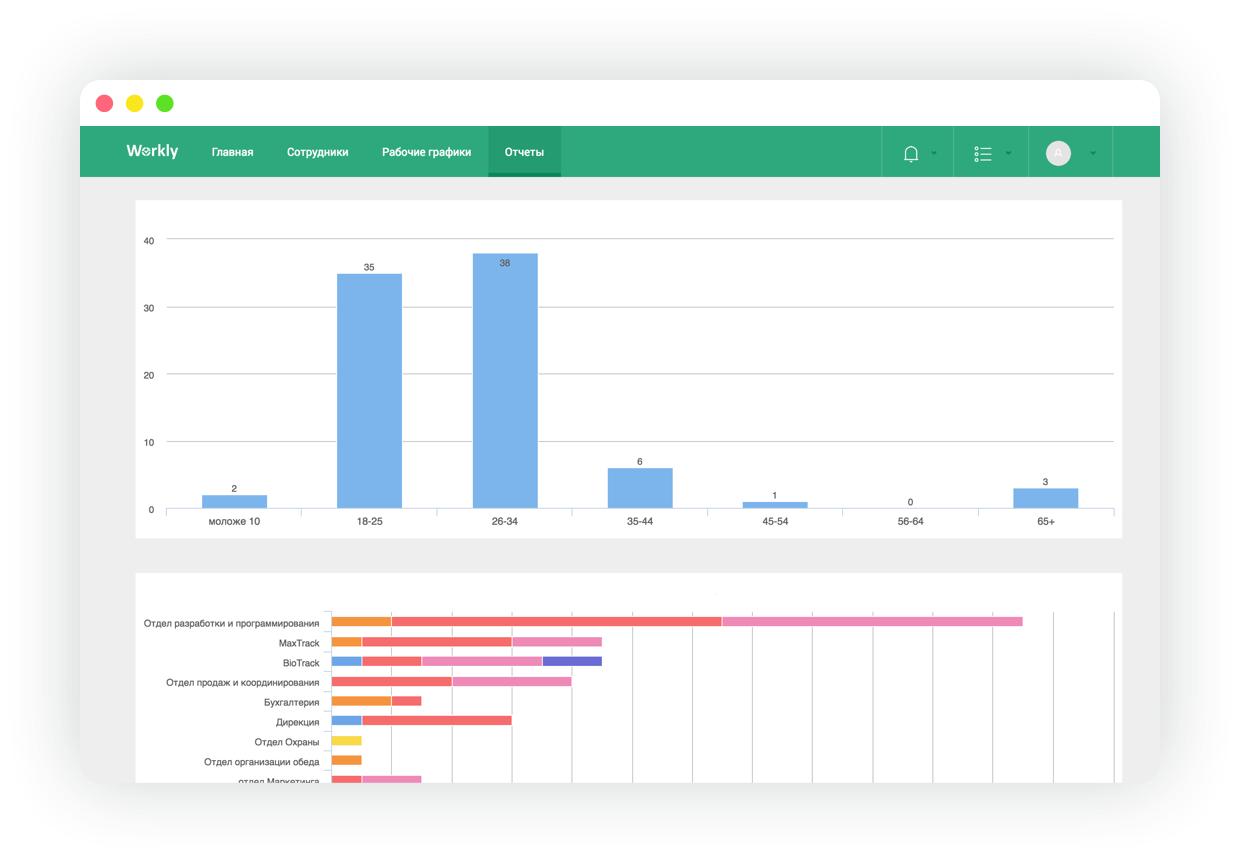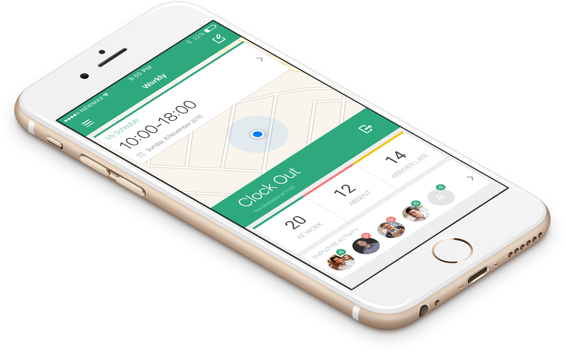 Workly Client App
With the Workly Client App you can schedule employees, manage time and attendance and run basic payroll reports.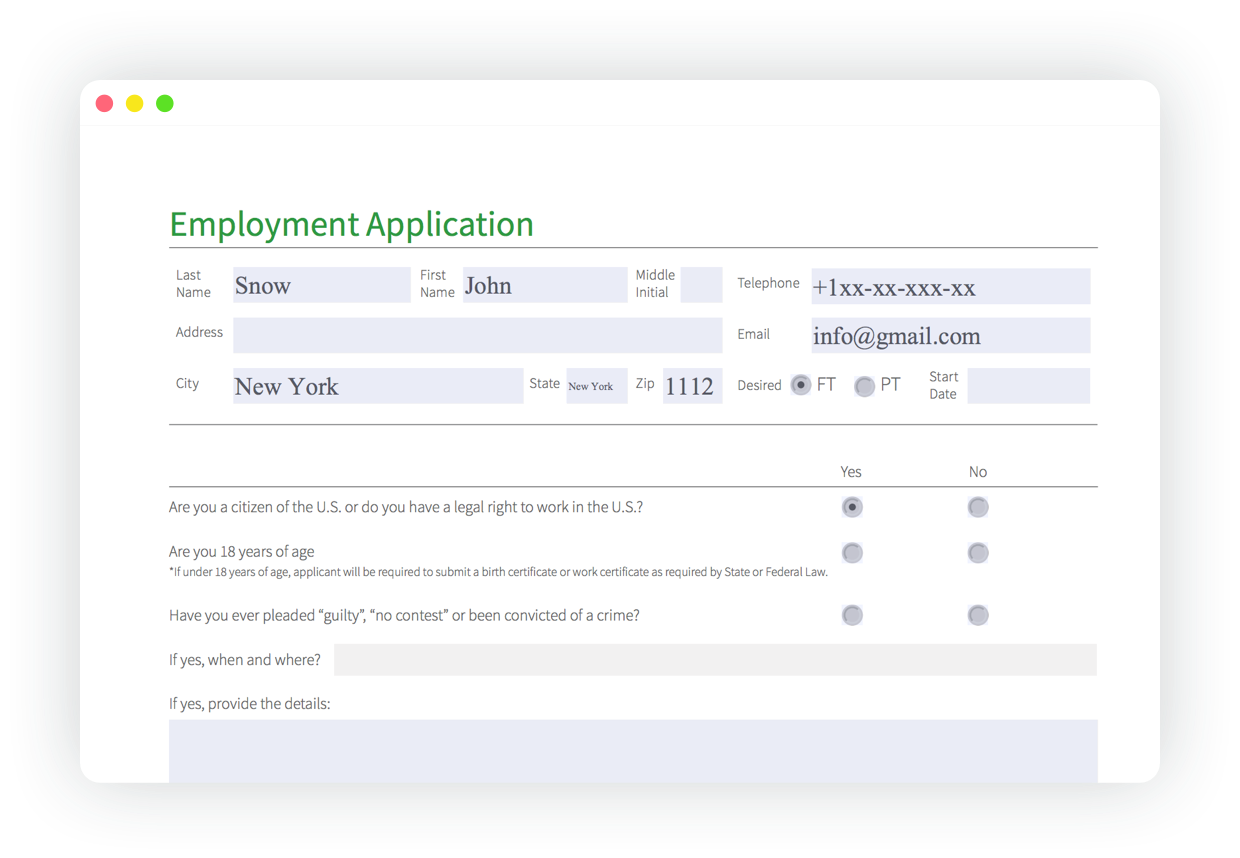 HR Resources for Your Business
We've collected all the HR templates, interactive forms, checklists, and best practices you'll need to process employees at your company.