How Workly can help your manufacturing company
Workly scheduler is a complete production scheduling software. It takes care of all aspects of managing time, attendance, staff planning and absence scheduling. Workly production planning software allows managers to best deploy the workforce and gives them real-time information about payroll.
A very flexible software to handle the complexities and factors of payroll

Basic payroll is necessity for all businesses regardless of the type of industry. However, payroll for some industries is very complex with complex inputs requiring complex calculations. The manufacturing industry is unique. Extra tools can help you run that payroll smoothly.
Manufacturing, like some other industries, has many different roles for workers. Different roles, such as machine operation, shipping, assembly, supervising, or shipping, often have different pay scales.
Calculations based on different rates and varying pay cycles, and the need to break down labor costs according to production tasks are all part of your payroll headache.
A manufacturing company needs a flexible scheduling tool to handle the extra complexities of payroll. Workly Manufacturing Time and Attendance Software is the right tool for any type of manufacturing situation. You may have people working double days, nights, three days off and four days on – and so on. Let our app manage your complex shift patterns and pay rates.
Our online employee time tracking software can help to ensure productivity and profit for your growing business.
Successful manufacturing relies on having the right resources in the right place at the right time. By using our production planning and scheduling software to accurately track attendance and plan employee schedules, you will increase efficiency and improve the bottom line.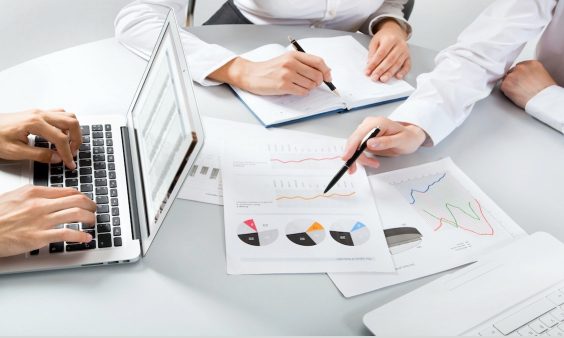 Use the Workly scheduler to reduce labor costs
With the Workly production attendance software you can eliminate inefficient manual time cards. Whether you have 15 employees or more than 1000, Workly attendance tracking software  makes it easy as personnel can quickly check in and out using the touchscreen on the employee time clock that is installed at their work site.
The Workly system eliminates the need for manual time cards. Manual methods for time tracking often create a massive inefficiency in manufacturing companies as the number of staff may range from 15 up to 1000 or more. With Workly it becomes easier, as personnel can quickly check in and out using touchscreens of employee time clock which is installed at their workplace.
Attendance management with Workly is convenient and easy
Because attendance information is digital, it can be easily and quickly transferred to payroll tools in one batch. You don't have to calculate time from hard copies of time sheets.
Our manufacturing scheduling software is a unique tool for generating all the reports you need

Precisely track attendance and monitor real-time reports to find out where you have too many resources and where you don't have enough. You can also generate reports on absence, sick time, assets, and payroll for the whole company, specific departments, or individual employees. With these you can monitor scheduling, labor costs, productivity, and overtime to prevent problems before they happen. You can track how much time an employee spends on specific job sites. Monitoring employee productivity helps you to assign the right tasks to the right people to enhance your overall productivity.
Attendance tracking integrating and long-term planning solutions for manufacturing companies
With Workly employee time tracking software you have the workforce management integration. You can share data between different parts of the organization with manual re-entry. Because Workly is cloud based, you can integrate all aspects of your workforce management even if they are geographically dispersed.
Workly is an excellent time management system which helps you to control productions costs and all the processes involved in job costing
Workly is a great production scheduling app for the complexities of job costing. When you know the amount of time your workforce spends on each stage of the production process, it is much easier to calculate production costs and precisely determine the right prices for your products.
Workly is always with you wherever you go!
You can track your employee data wherever you are. It can be difficult and time consuming to choose the right production attendance software for your manufacturing business. Look no more. The Workly system is a user-friendly app that will save your precious time and save your money too. Get our 14-day free trial app and see how easy manufacturing production scheduling can be!