Workly's TimePad – the best hair salon scheduling software to help you run your salon and spa smoothly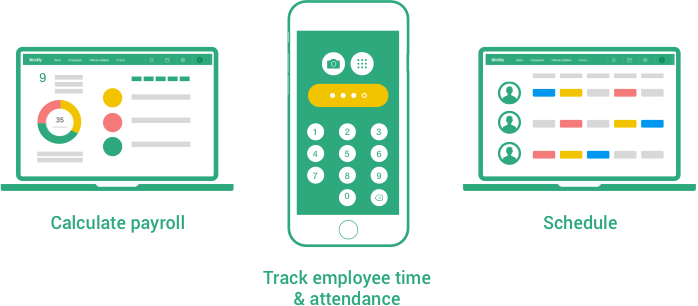 Because TimePad goes wherever the owner goes, it can really help you streamline employee time clock and your work processes. The majority of salon owners who use Workly scheduler recommend it to other salon owners because it allows them to add and edit different types of work schedules based on the work activity of staff.
Perfect salon management system for growing business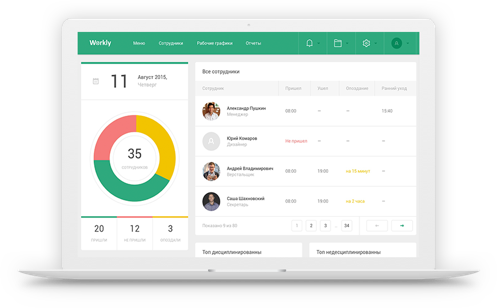 If you are planning to grow your business, you need efficient systems that will help you use your time more effectively and increase productivity. Workly schedule application for salon has everything you need to help your business operate smoothly. There are many types of reports available to managers at the click of a button, whether they need a weekly overview or want to monitor a day's activities to determine what can be improved.
Salon attendance software simplifies the creation of schedules that involve shiftwork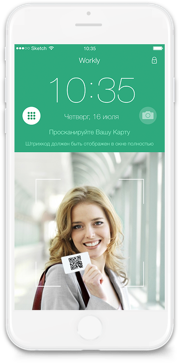 Running a salon or spa usually involves people working shifts. Workly hair salon appointment software makes it easier for you manage your schedule and to allocate hours fairly and effectively.  And your staff can receive automatic email notifications of their timetables and any changes in the schedule.
With Workly, employees can clock in and clock out easily using PIN, QR, or NFC. They can even submit a time off request through the system.
With our beauty salon scheduling software you can collect employee data to generate documents
With employee time tracking software, you can generate documents to recognize staff birthdays and anniversaries, or to announce business events. Using time and attendance statistics, you can generate certificates to recognize the employee of the month or employee of the year.
Enhance communications with your staff
One of the best features of this time management system is that you can eliminate payroll errors. And, because it is a cloud based solution, workers can easily communicate with each other and with you. This will give you an edge in efficiency that can ultimately boost client loyalty by smart staff planning solution.
A smoother operation allows you free up your time on your relationships with your clients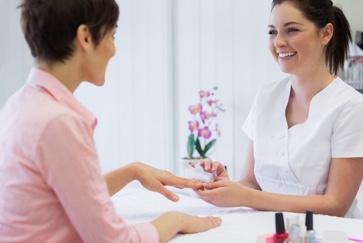 The essence of a salon or spa is satisfying your customer's needs and wants, contributing to their health and confidence. Workly's scheduling app for salons frees up your time so you can focus on providing exceptional customer service.
Store employee data and statistics about your operation that you can use for future planning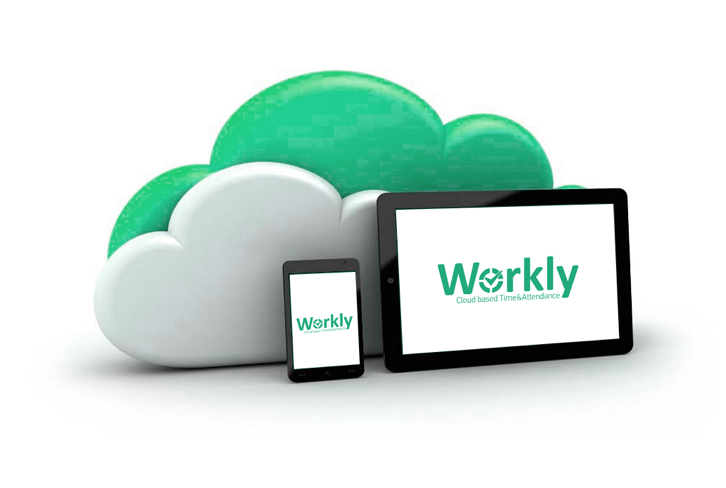 Most Workly users love the fact that it is an online system. You don't need to worry about computer breakdowns or data lost  because your data is always available to you through time tracking software. You can get an overview and details of this month's employee statistics to plan your next months.
Easy to use with a variety of device types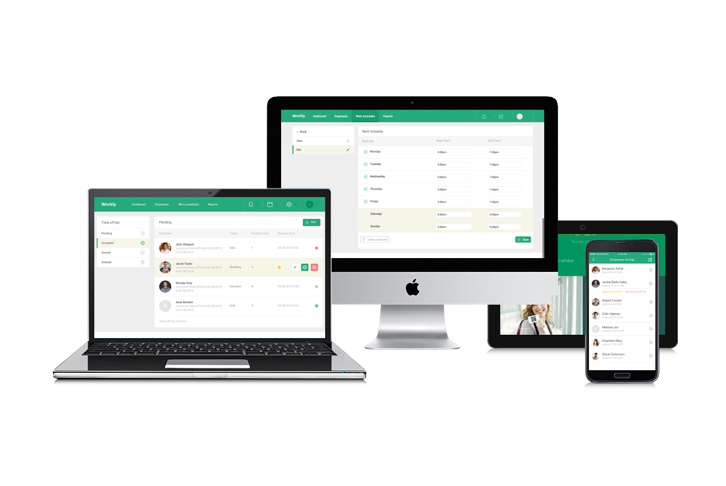 Workly users also love that they don't have to be tech savvy to use the system and they can log in from different types of devices including desktop computers and iOS or Android devices. There is no difficult installation involved because the salon management system is cloud based. You can begin monitoring the attendance of your workforce right now! Another plus – the Workly hair salon appointment software is affordable and you can pay monthly if you wish.